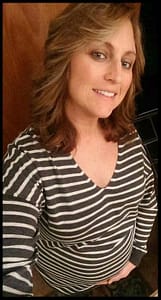 I could not imagine what life would be like without my two children. My whole world revolves around them.  Of all the things I'll ever do in my lifetime, mothering my children will always be my greatest accomplishment. My desire was for someone struggling with fertility to feel such joy!
For me, being someone's surrogate meant more than just having the cute belly. It was about giving them the ultimate gift in life- a beautiful family. I knew in my heart I was able to make someone's dreams come true. I always said that MY family was complete, but in the back of my mind I was not done giving birth. I enjoyed every second of my pregnancies. I was at a good place in my life and it was time to put my body to use for someone else! Without any doubt, hesitation, or fears, I proceeded with the process of becoming a proud gestational surrogate.
I was immediately matched with an amazing, deserving couple from Spain in the end of 2014. I did not consider looking at any other profiles because I knew we were a perfect match to build a family. Seeing their faces over Skype for the first time brought tears to my eyes- that was the moment it all became a reality! I loved them from the start.
It's true what they say, "Third time's a charm." I finally got to wrap my arms around my intended parents when they flew in for the 20-week ultrasound. It was bittersweet when they left for home, but that only meant the next time we'd say our fair wells their hands would be full and their hearts overflowing. I was able to place their beautiful baby girl safely into their arms on January 26th, 2016. Surro baby and I actually share a birthday! I smile big every day looking at new pictures the parents send me!
Words cannot describe my sense of accomplishment. Being a surrogate has opened up my world in so many ways. I've helped expand a marvelous family and met so many other special surrogates. I consider all the ladies, including the FSC staff, my forever family!

Staci Swiderski, CEO and owner of Family Source Consultants has been involved in the field of reproductive medicine since 2002. Staci has vigorously grown the comprehensive egg donation and gestational surrogacy agency to become a worldwide leader in the third-party reproduction field. Staci is a former intended parent herself. She and her husband welcomed their son via gestational surrogacy in 2005. Additionally, Staci had the experience of assisting an infertile couple (AKA Recipient Parents) build their family through her efforts as an egg donor, with her donation resulting in the births of their son and daughter.